Our Approach to Commissioning
---
In commissioning, we create a foundation for success by contributing to early concepts and by building an informed and engaged team. We maintain a hands-on approach to testing and verification and collaborate with the entire project network to realize each stakeholder's unique priorities.
01
Planning /
Pre-design
Foundation for Project Success
Early engagement is critical for effective teaming and building trust between project contributors. By collaborating from the outset, we contribute not only to project vision but to an informed project team. We ensure consistent communication, clear expectations, and early buy-in from project stakeholders.
Clearly Defined Roles & Responsibilities
Conceptual Design Assistance
Project & Team Elevation
Technical Depth
02
Design
Detailed Requirements Documentation
Minimal change orders and decreased potential for error? You got it. Our experience and breadth of in-house expertise position us as a trusted resource in any project team. We're committed to finding and resolving issues early, and we share our lessons learned to find alignment on an elevated project vision.
Integrated Design Participation
Early Issue Identification
Detailed Control Coordination
Project & Team Elevation
Technical Depth
03
Construction
Early Issue Resolution
A consistently high level of engagement creates trust within the project team. We work side by side with the General Contractor to ensure highly detailed and accurate equipment submittals. With manufacturing, electrical, plumbing, fire, design, and commissioning all under one roof, we understand the work from an array of perspectives and collaborate closely with the project team to identify construction issues early for a streamlined building process.
Consistent On-site Presence
High-level Contractor Engagement
Systems Integration Leadership
Sub-consultant Coordination
Customized QC Documentation
Cooperation & Team Building
Project & Team Elevation
Technical Depth
04
Verification
Quality Assurance
We know what we're looking for and we know how to find it. Our hands-on approach gives us a comprehensive understanding of complexities specific to your project. We're on site with you, manipulating the controls ourselves to test systems and ensure no issue goes unresolved. Tenacity — that's what it demands and that's what we bring.
Rigorous Hands-on Testing
Collaborative Resolutions
Project & Team Elevation
Technical Depth
05
Post Occupancy
Continued Commitment
Post-occupancy isn't glamorous, but it remains a crucial phase in reaching our definition of complete. We stick around well after the project is built. When everyone's ready to move on, we stay engaged as an advocate and partner in issue resolution. Ongoing industry relationships let us hold the team accountable in ways that align with their own motivations, ensuring mutual success for the entire project network.
Optimal Building Performance
Detailed Training Documentation
Project & Team Elevation
Technical Depth
Featured Commissioning Work
---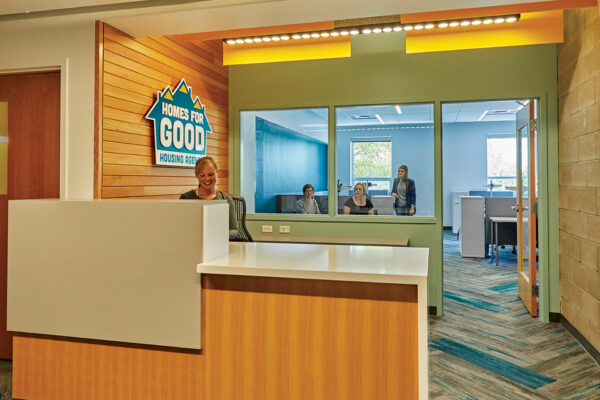 Homes for Good, formerly the Housing and Community Services Agency of Lane County, is Lane County's center for affordable and low-income housing and services. It is comprised of many different departments, each with its own processes, clients, and daily priorities