Our Approach to Design
---
We developed our approach to build team connection and create alignment on fundamental concepts. With a clear understanding of project requirements, we dig deeper for granular details then produce the high-quality documentation that allows our fellow contributors to push forward in their domains.
01
Planning /
Pre-design
Clear & Realistic Vision
At the beginning of a project, we dig deep to uncover the critical information needed to create clarity and efficiency throughout all subsequent phases. By highlighting hidden complexities, we define a realistic path toward your project vision.
Project & Team Elevation
Technical Depth
02
Schematic
Design
Concepts & Budget Reconciliation
As we refine the project scope, we take great care to guide the entire team of contributors in specifying accurate project requirements. What earns us trust every time: our high level of judgement, substantive comments, and commitment to shared project success.
Project & Team Elevation
Technical Depth
03
Design
Development
Coordination & Momentum
Just like our systems are integrated into all parts of the building, we see our role as integrators on the team. We facilitate effective collaboration by gathering and distributing key insights across the project team. When we encounter issues, we take the lead on resolving them before it can impact our momentum.
Project & Team Elevation
Technical Depth
04
Construction
Documentation
Comprehensive & Accurate Documentation
Our partners often comment on our remarkably accurate and comprehensive project documentation. We've invested heavily in our 3D modeling capabilities and QC process, because we understand the importance of accounting for every detail. The result: minimal RFIs and optimal constructability.
Comprehensive Control Strategies
Project & Team Elevation
Technical Depth
05
Construction
Administration
Quality Assurance
Consistent communication is what enables a team to move forward throughout the CA phase. As questions or challenges arise, our experts deliver practical solutions with a high level of responsiveness and clarity.
Project & Team Elevation
Technical Depth
06
Post-
Construction
Commitment to Project Success
We only consider a project complete when every single issue has been successfully resolved. It takes trust and tenacity to get there — we have both in our DNA. Even long after construction, many partners rely on us as an expert resource to the project community.
Project & Team Elevation
Technical Depth
Design Services
---
Studies
Master Planning
Facility Evaluation
Feasibility Studies
Building Design
Facility Design
Sustainable Design
Construction Administration
Certified Lighting Design
Featured Design Work
---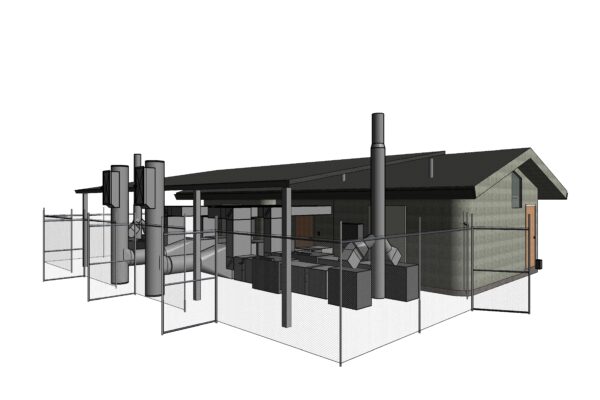 Our firm was tasked with providing mechanical and plumbing design and commissioning services for the renovation of an ABSL-3 containment laboratory on the OSU campus. This laboratory is one of three on the campus, and it is currently the only active one.