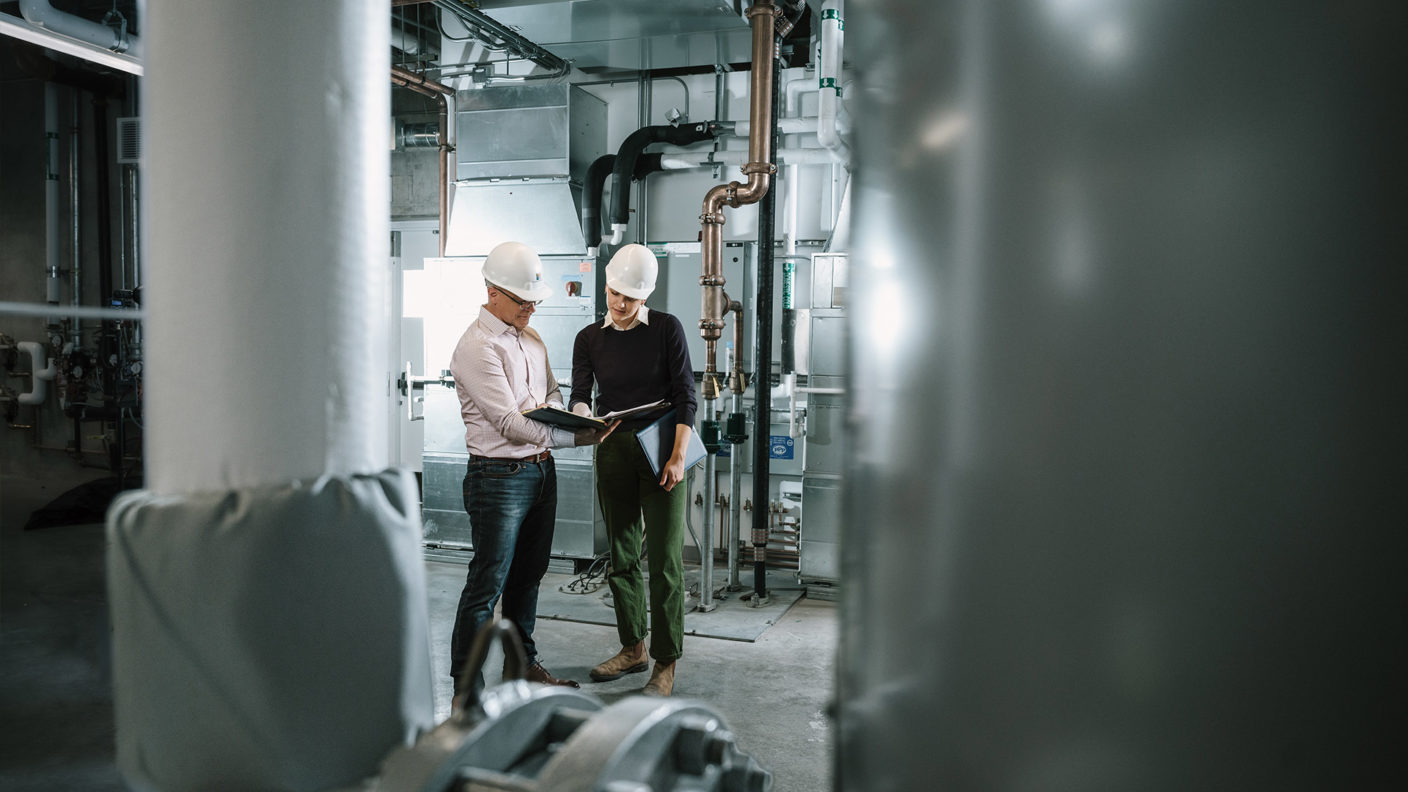 Expertise
Holistic MEP Expertise
The value we bring to every project stems from the breadth of experience we have under one roof.
With technical skill and hands-on field experience, our leading engineers cover mechanical, electrical, plumbing, fire, and life safety. We're equipped to offer solutions in energy conservation, system condition assessments, troubleshooting, and sustainable design at any stage in a project. You'll benefit from cross-functional expertise and collaboration between our design, commissioning, and energy teams, all focused on successful project completion.
Buildings We
Know Best
---
We have longstanding connections and broad competency with institutional clients ranging from government agencies, K-12 school districts, and higher education to healthcare and science organizations. Across these industries, we focus on projects that require complex building systems, including laboratories, data centers, athletic and aquatic facilities, central plants, and historical renovations. Our work is inextricably tied to projects that are critical to thriving communities.
Teaming up
with SWE
---
Explore our areas of expertise for an in-depth look at what you'll experience in partnership with us.
Design

When you partner with our design team, you'll gain a trusted resource that works with you to clarify project vision and create early alignment on fundamental concepts. We take an intentional and collaborative path to build an integrated team and a strong foundation for project success. We maintain continuity on your project — the team proposed at the start of a project is with you to the end.

For an in-depth look at our process, visit the design expertise page.

Commissioning

Our commissioning team is well known for their vigilance and tenacity. Starting early in the planning stage, we bring process leadership while blending with your way of working to offer proactive solutions well before issues arise. Our coordinated, effective approach generates momentum and extends beyond post-occupancy to ensure optimal building performance.

Energy

We focus on optimal building performance and work with you to meet sustainable development requirements, reduce energy costs, or analyze efficiency of a design in progress — demonstrating real-time cost savings early in the process. Our experts use sophisticated energy modeling and field diagnostics to offer effective solutions and clear pathways to implementation.