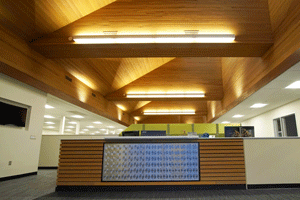 Our employees are some of the hardest working, supportive, and skilled engineers, designers, technicians, and administrative staff in our field. Collectively, we value transparency, creativity, and new challenges. We seek both professional and personal growth, as well as continued work-life balance in our everyday practices.
We are currently hiring for several positions, including a Marketing Coordinator in our Springfield office to coordinate the company's marketing production efforts and provide support to business development. The ideal candidate will be highly proficient in Adobe Design tools and MS Office Suite.
Marketing Coordinator Job Description
We are looking for an experienced BIM Manager to join our consulting MEP engineering team in our Springfield office. The ideal candidate will have 4+ years of experience coordinating drafting production and producing plans, construction drawings, and details using AutoCAD and Revit.
We are looking for a Plumbing Designer to be responsible for plumbing system design and documentation in our Springfield office. Candidates should be proficient in AutoCAD as it applies to the preparation on Plumbing drawings. Revit proficiency is also desired.
Plumbing Designer Job Description
We are also looking for an Electrical Designer to be responsible for providing electrical, low voltage, and lighting system evaluation, design, and document production for building projects. This position will be based in our Springfield office.
Electrical Designer Job Description
We are proud to offer our team:
-Competitive Salary
-Retirement contributions
-Flexible time off
-Comprehensive benefit package
-Vacation, holiday, and sick pay
-Individually tailored development opportunities
-Company performance bonus
-Commuter Incentive
To apply, please submit a resume and cover letter to office@systemswestengineers.com. If you have graduated within the past five years, please also attach a copy of your transcripts.
---
Internships
*Internship opportunities are closed during COVID*
Traditionally, we offer paid mechanical and electrical engineering internships that are flexible and tailored to student interest, ability and/or focus within mechanical engineering, electrical engineering, and commissioning.
"… the most impactful part of my time at Systems West has been the impressive leadership. Learning from and observing the management team has shown me how much I enjoy the creative problem solving required to run a business." Read Full Story
---
---