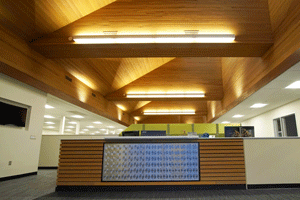 At Systems West Engineers, we pursue the creative challenges that make for an engaging, collaborative work experience, and we're excited to share those endeavors with each new member of our team. We believe transparency is essential to achieve stability — to us, that's more than work-life balance, but also the peer support system that allows each of us to thrive. Over the long haul, we encourage you to identify your own unique development goals, then we offer the resources that enable your individual growth.
We are currently hiring for several positions to join our team.
Job search at Systems West Engineers, IncZipRecruiter
We are proud to offer our team:
-Competitive Salary
-Retirement contributions
-Flexible time off
-Comprehensive benefit package
-Vacation, holiday, and sick pay
-Individually tailored development opportunities
-Company performance bonus
-Commuter Incentive
To apply, please submit a resume and cover letter to office@systemswestengineers.com. If you have graduated within the past five years, please also attach a copy of your transcripts.
---
Internships
*Internship opportunities are open for drafters, designers and engineers*
We offer paid internships that are flexible and tailored to student interest, ability and/or focus within mechanical engineering, mechanical design, electrical engineering, electrical design and BIM. Send you resume and transcripts to office@systemswestengineers.com.
"… the most impactful part of my time at Systems West has been the impressive leadership. Learning from and observing the management team has shown me how much I enjoy the creative problem solving required to run a business." Read Full Story
---
---