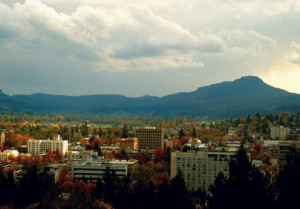 Systems West is ideally situated in the beautiful Willamette Valley between the Pacific Ocean and the Cascade Mountains. The Eugene-Springfield Metro area features easy access to some of the best hiking, biking, kayaking, fishing, paddle boarding, skiing, snowboarding, and wine country.
The area claims the name of Track Town USA, is home to the Oregon Ducks, and pridefully owns its vibrant personality. The area offers extensive music and the arts scene, countless restaurants, breweries and vineyards, and lively year-round farmers markets.
Our office is located on the corner of 7th and A Street in downtown Springfield, Oregon. We are nestled among boutique shops and tasty lunch spots, like cafes and an open-air public house. Inside the office, we enjoy an abundance of natural light from the vaulted ceilings and skylights overhead. We balance collaboration sessions with quiet office space by offering four group conference rooms and individual office space organized by teams. The layout was designed to encourage collaboration and ease communication efforts.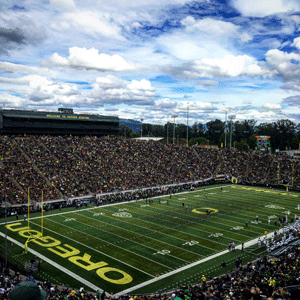 Additional Information