At Systems West, we use a variety of approaches to support clients' energy efficiency goals. From in-person design consulting with owners and architects to the application of sophisticated energy modeling software and field diagnostics of entire buildings, we tailor our tools to the needs of the project. With our expertise in systems design and commissioning, we identify and analyze energy efficiency measures for both new and existing buildings.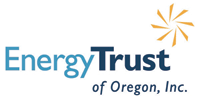 ---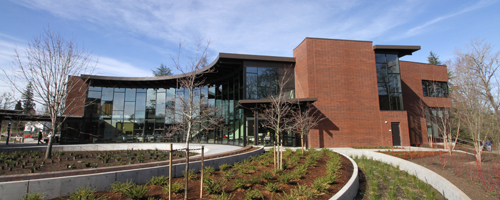 ---
New Facilities
Our experience designing, commissioning, and studying all energy-related aspects of a building makes our firm an invaluable contributor to early decision making for project architects, owners, and general contractors. We help balance investments in the building envelope, active and passive systems, and on-site renewable energy systems. We provide meaningful input to the team in terms of:
– real-time feedback in project meetings.
– early-design "shoe-box" energy models.
– multi-scenario "what if" analyses.
– final whole-building energy model for LEED submittals or incentive acquisitions.
As a natural outcome of our energy analysis work, we also provide Carbon footprint and Life Cycle costing information. Additionally, we can provide Measurement and Verification services during the final phase in the building development process. This service confirms the building's actual energy performance and then proposes operational or hardware adjustments should the energy goals not be met.
---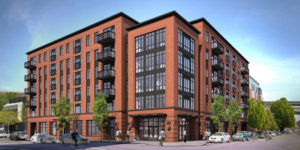 ---
High-Performance Buildings
For buildings aiming to achieve dramatic reductions in annual energy use and carbon footprint, the two-pronged approach of minimizing energy demand and providing the remaining demand with on-site renewable energies is imperative. Such projects might perform anywhere from 50% below a code-compliant building to being net-zero energy on an annual basis.
We have the expertise and modeling tools for an integrated analysis of active and passive systems. Active systems encompass all modern mechanical and electrical equipment such as Chilled Beams, Heat Recovery Chillers, LED lighting, etc. Passive systems focus on the use of thermal mass for space conditioning assist, daylighting, and natural ventilation. Our tools of choice for such projects are the hourly energy modeling software packages DOE2.2/eQuest, TAS, and WUFI® Passive. Proficiency with TAS and WUFI®-Passive enable us to directly and reliably model premium performance commercial and residential buildings, deploying state-of-the-art mechanical systems in conjunction with passive methods.
We have executed design support and provided certification documentation for LEED Gold projects and Passive House commercial projects, and we would be excited to work with other programs, particularly the Living Building Challenge.
---