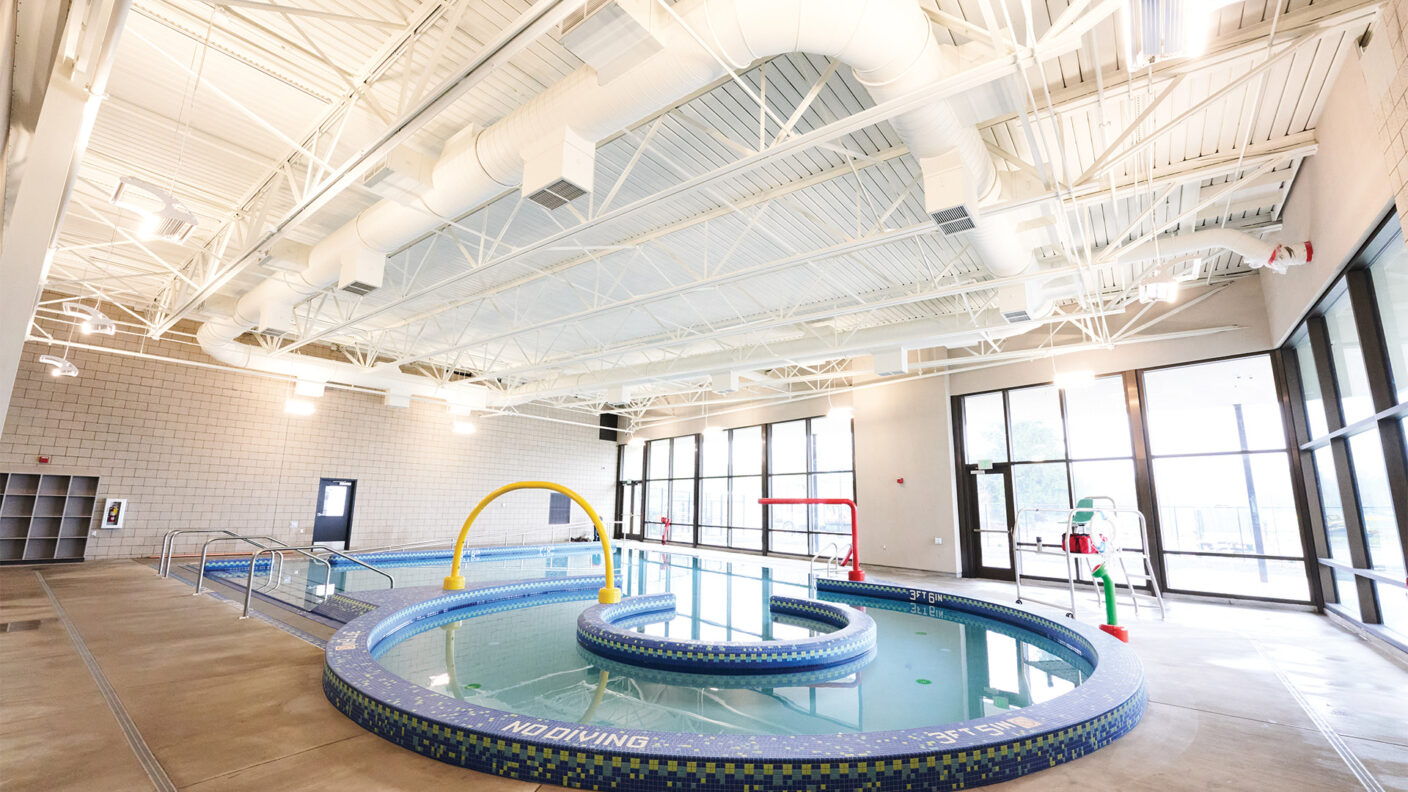 24% reduction in interior lighting power density
68% reduction in overall building energy usage
89% cut in carbon emissions
City of Eugene Sheldon Pool
Conservation Advancements
Sheldon Pool was originally built in 1967. Fast forward nearly five decades and many essential systems have surpassed their expected useful lifespan. Having worked with the City of Eugene on numerous natatorium improvements, we teamed up again to locate equipment and add a system that would integrate with their existing control system. The mechanical and electrical systems were given high priority to maintain energy efficiency of the pool as required by code.
We collaborated with Robertson|Sherwood Architects and the pool equipment designer to locate the equipment in the mechanical room and integrate the heating water and oil water systems. SWE assisted with the engineering for the HVAC system and installation of a heat pump chiller. Our objective was to convert the heating system from a steam gas boiler to a heating pump, increasing efficiency while reducing costs. We implemented a closed-loop hydronic heating water system to heat both pool water and interior spaces. This heat pump system has a Cp — the amount of heat energy released or absorbed by a unit mass of the substance with the change in temperature at a constant pressure — of 3, making it 400% more efficient and reducing both fuel consumption cost and overall cost to run the facility. This accomplished one of the City's main goals of reducing carbon emissions.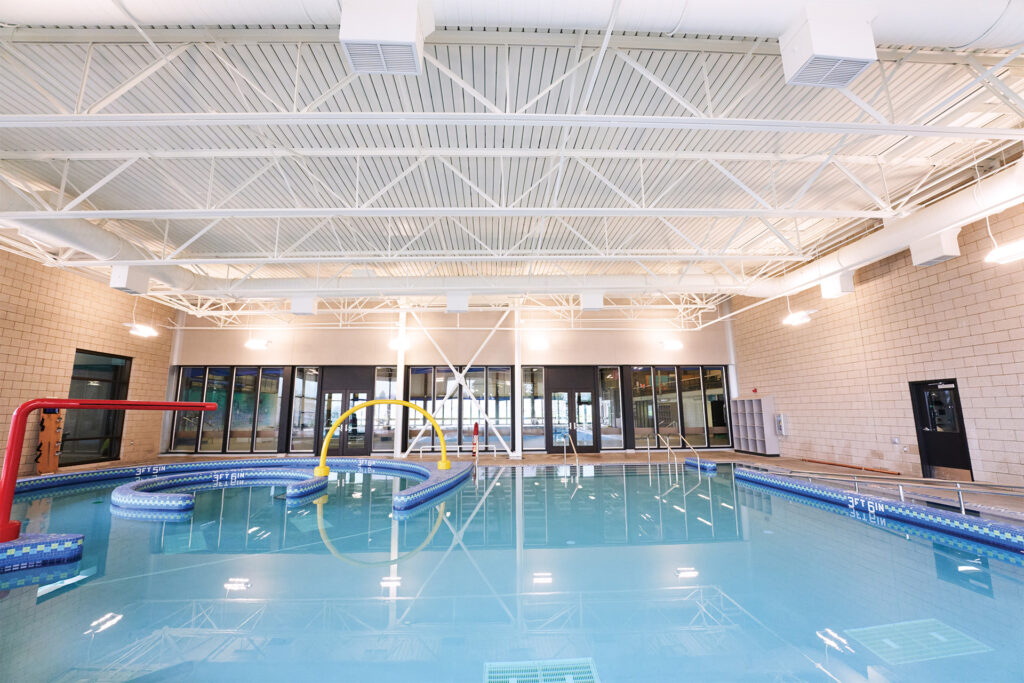 Working with Existing Facilities
Keeping the existing facilities operational during this project was crucial. It added another layer of complexity as each portion of the pool renovation now affected the adjacent community center. Turning off heat to the pool meant also turning off heat from the community center. Solving this required the implementation of a heat exchanger to get heated water back to the community center.
The heat pump chiller, though energy saving, was a bit temperamental and had special requirements to function. It was sensitive to changes in incoming water temp, so we took precautions to run and control it. We established a sequence of operations with the controls to prevent cold water from going back to the unit and ensured the heat pump chiller worked with the backup boiler. The system equipment will be controlled by the Building Automation System (BAS), which includes:
Optimized start/morning warm-up
Supply airflow control base on space heating load
Demand-based ventilation control
Energy measures include 24% reduction in interior lighting power density, 37 kW solar PV array, and 3,300 square feet of solar thermal collectors for pool water pre-heat. The pool expansion includes specialty natatorium lights, the wave series from LUX dynamics, that offer advanced safety features and improved visual comfort throughout the pool area. Overall, we reduced energy use by 68% for the building, cut carbon emissions by 89%, and saved 610,000 lbs of CO2 per year.