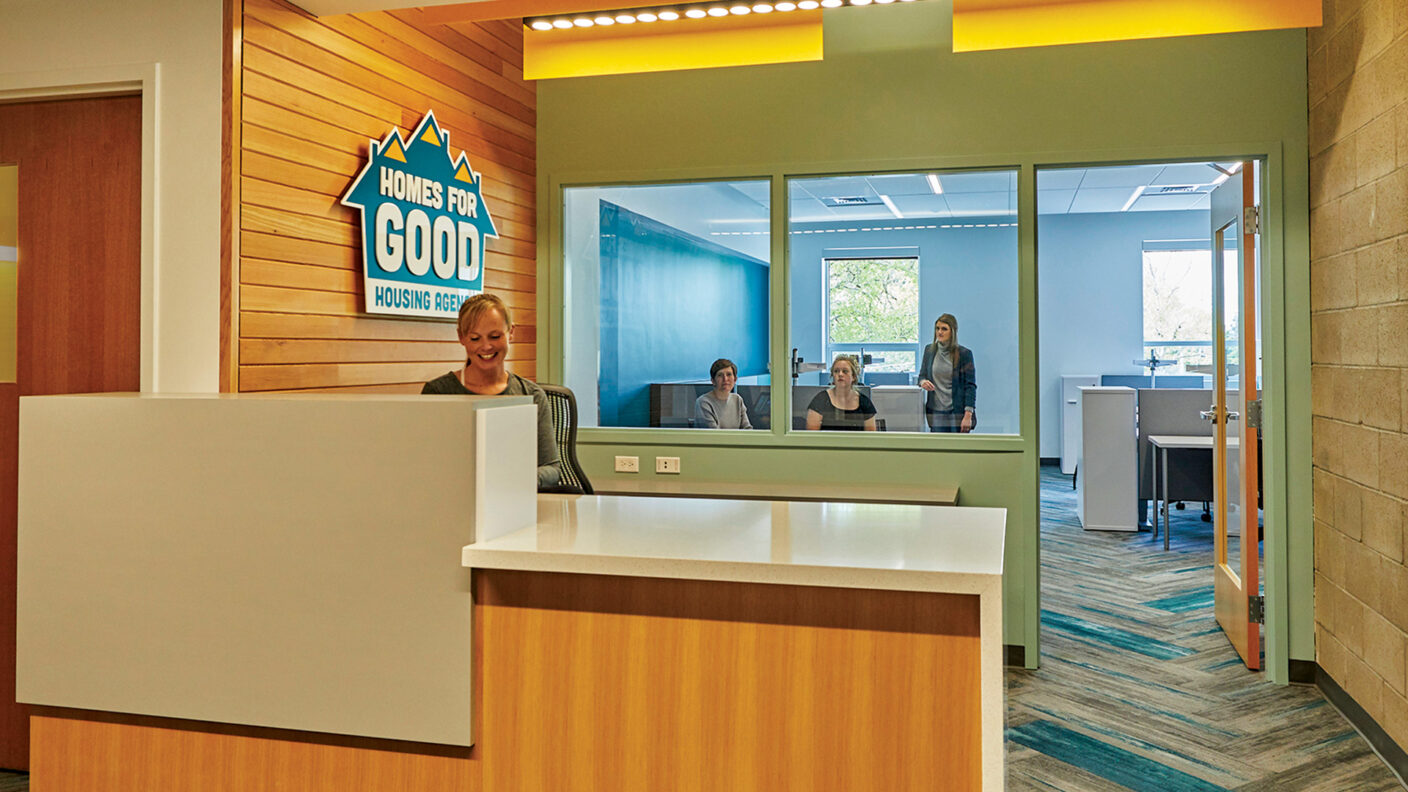 38,000 sq. ft. renovation
Community partnership
Homes for Good Office Remodel
Improving Services
Homes for Good, formerly the Housing and Community Services Agency of Lane County, is Lane County's center for affordable and low-income housing and services. It is comprised of many different departments, each with its own processes, clients, and daily priorities. Their 38,000-square-foot facility was originally constructed as the Eugene Public Library, which opened in 1959. When Homes for Good moved in, their staff was divided between two buildings.
Systems West took part in a major renovation of the facility in 2003, updating it for use as an office building and bringing the whole team under one roof. The project included design through construction administration for both the remodel and construction of new restrooms. The clinic is an independent suite, apart from the balance of the building. With the completion of the project, we were able to bring Home for Good's entire staff into this single new location and ultimately improve communication, efficiency, and collaboration.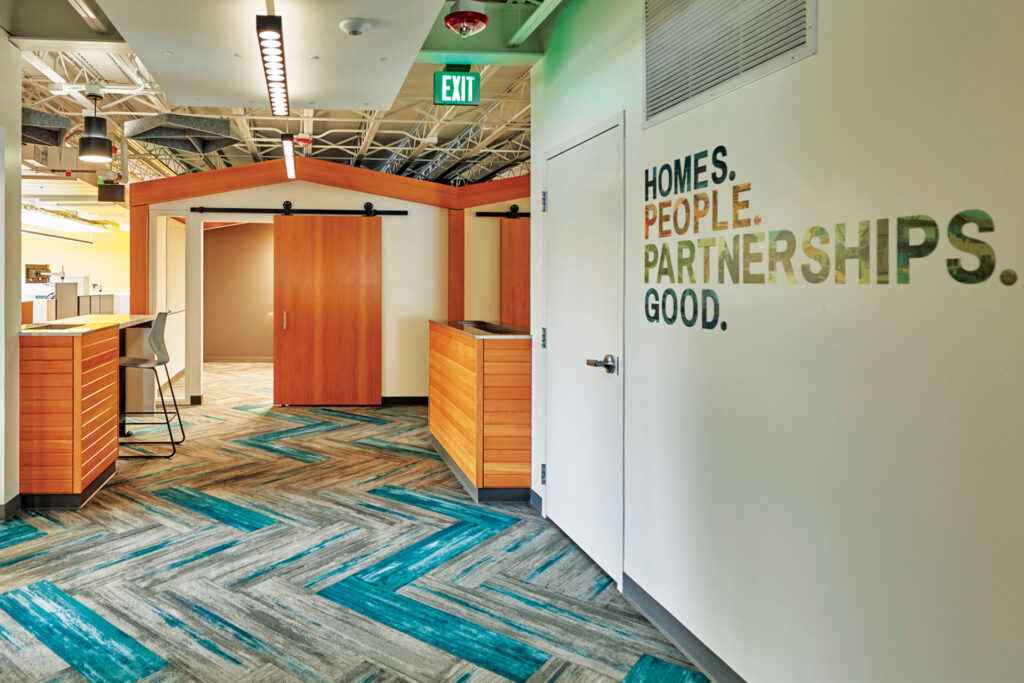 MEP Challenges
As is true with most renovations, the Homes for Good update was not without its challenges. The central building system, located on the west portion of the facility, did not have the capacity to serve the entire facility, and floor-to-floor heights in multiple locations limited ductwork routing options. We coordinated with the design team to fit services in the available space and maintain comfortable ceiling heights.
Another goal was to maintain clinic space ventilation and temperature control during the remaining construction work. We accomplished this by separating the four existing zones that served the clinic from the central system. Last but not least, existing supply and return fans also needed an update during the renovation. The existing fans were installed during original construction — you'll recall that's all the way back in 1959! Although the fan bearings and shafts had been replaced and the units maintained, the equipment, no surprise given its age, had surpassed its useful service life. We installed new ones as part of the renovation.