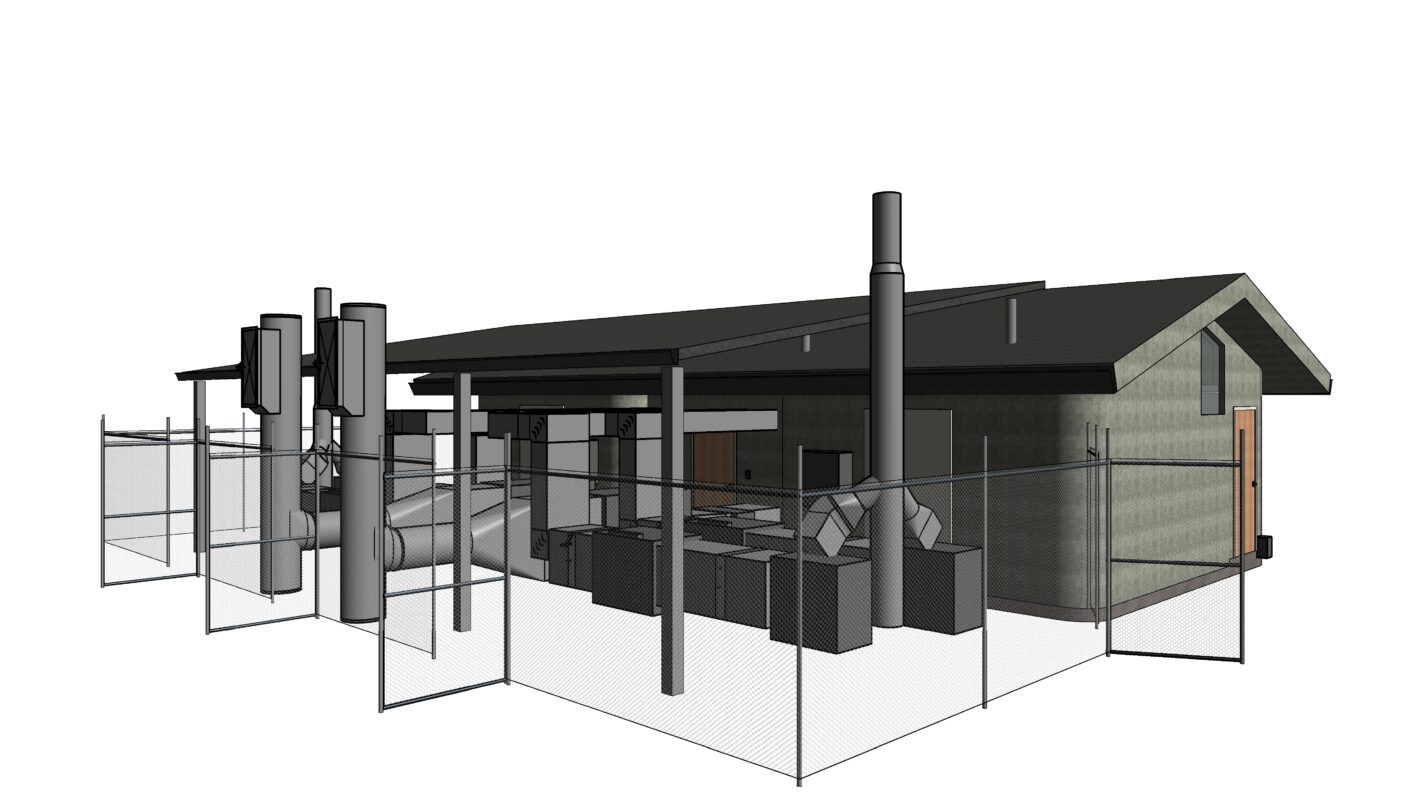 Oregon State University RAIL Building Renovation
Seasoned Designers
Our firm was tasked with providing mechanical and plumbing design and commissioning services for the renovation of an ABSL-3 containment laboratory on the OSU campus. This laboratory is one of three on the campus, and it is currently the only active one. Systems West originally designed the renovation of the building in 2000, along with the corresponding MEP systems, as well as the adjacent building in 2005. Our years of experience working on numerous containment laboratories have resulted in a proven track record of successful projects, including our work with OSU.

BSL-3 labs are intended for work with pathogens with the potential for aerosol transmission that may cause serious infection. This type of lab requires specific regulatory improvements for occupant safety. It is critical that the systems are designed to operate safely even if a device fails. At Systems West, we take pride in our ability to responsibly develop effective spaces and our thorough knowledge of designing systems that are highly reliable, operate safely and maintain a continuous containment environment.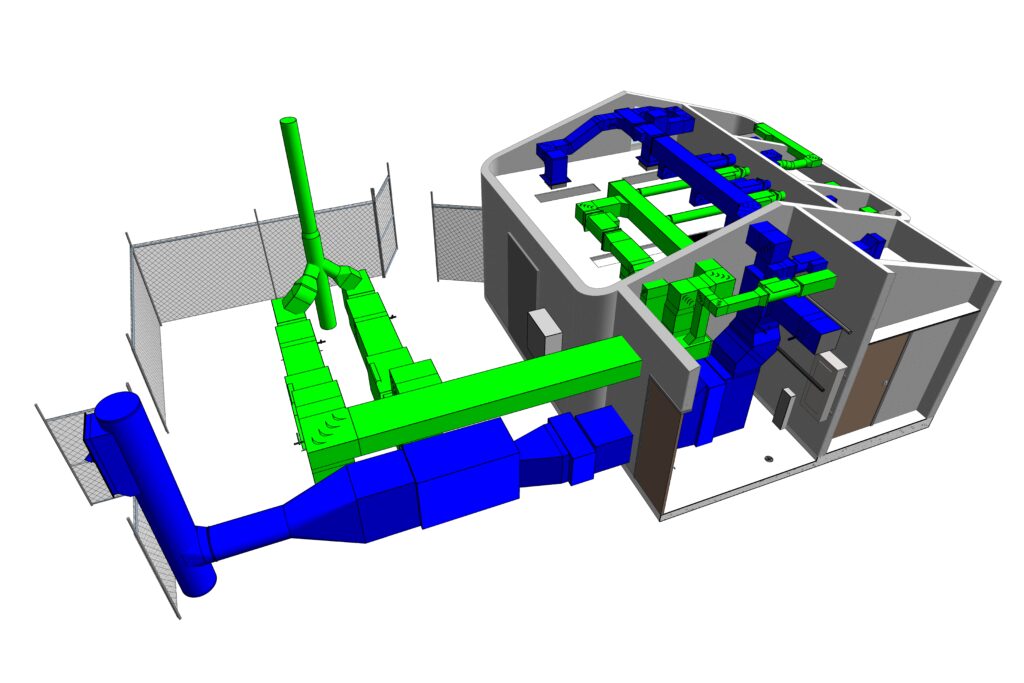 Critical Spaces
Oregon State University retained a biohazard consultant to do an assessment of lab safety and function. That assessment came back with a list of recommendations to ensure a reliable and operational space. One of the required regulatory improvements stated in the assessment was to adjust the HVAC system.
Directional airflow is crucial for BSL-3/ABSL-3 laboratory containment and during a failure of the ventilation system or the electrical system, it cannot generate airflow reversals/positive pressurization as it affects the containment barrier. This poses a liability since airflow reversals can impede research if cross-contamination occurs. The nature of the space and the pressure control systems required specific airflow between spaces, and we had to create completely separate- spaces that maintained pressurization while also providing pathways between spaces. We installed screens and dampers to meet the requirements and ensure proper containment.
What made this project exciting was the tight construction clearance, where our team had to work creatively to integrate the distribution ductwork, lighting, and low-voltage systems into the limited space. Enclosures were required to route utilities and equipment into the lab to meet the requirements of the space.
Our experience and knowledge allowed us to develop a reliable solution that met all regulatory requirements. We take pride in our work and are committed to delivering high-quality engineering services that meet and exceed our client's expectations.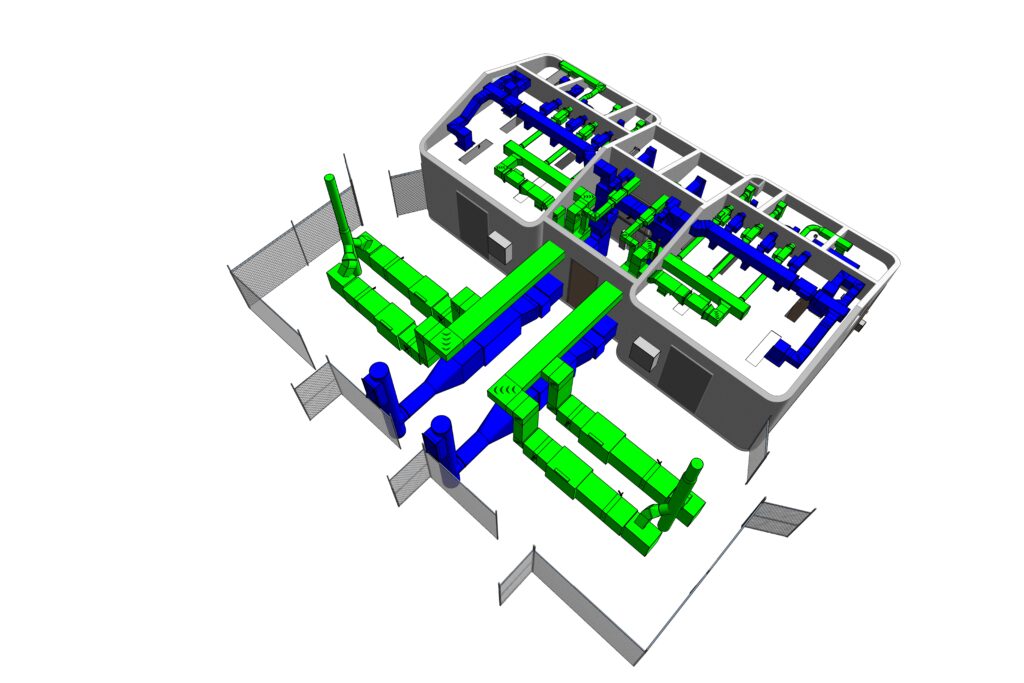 ---