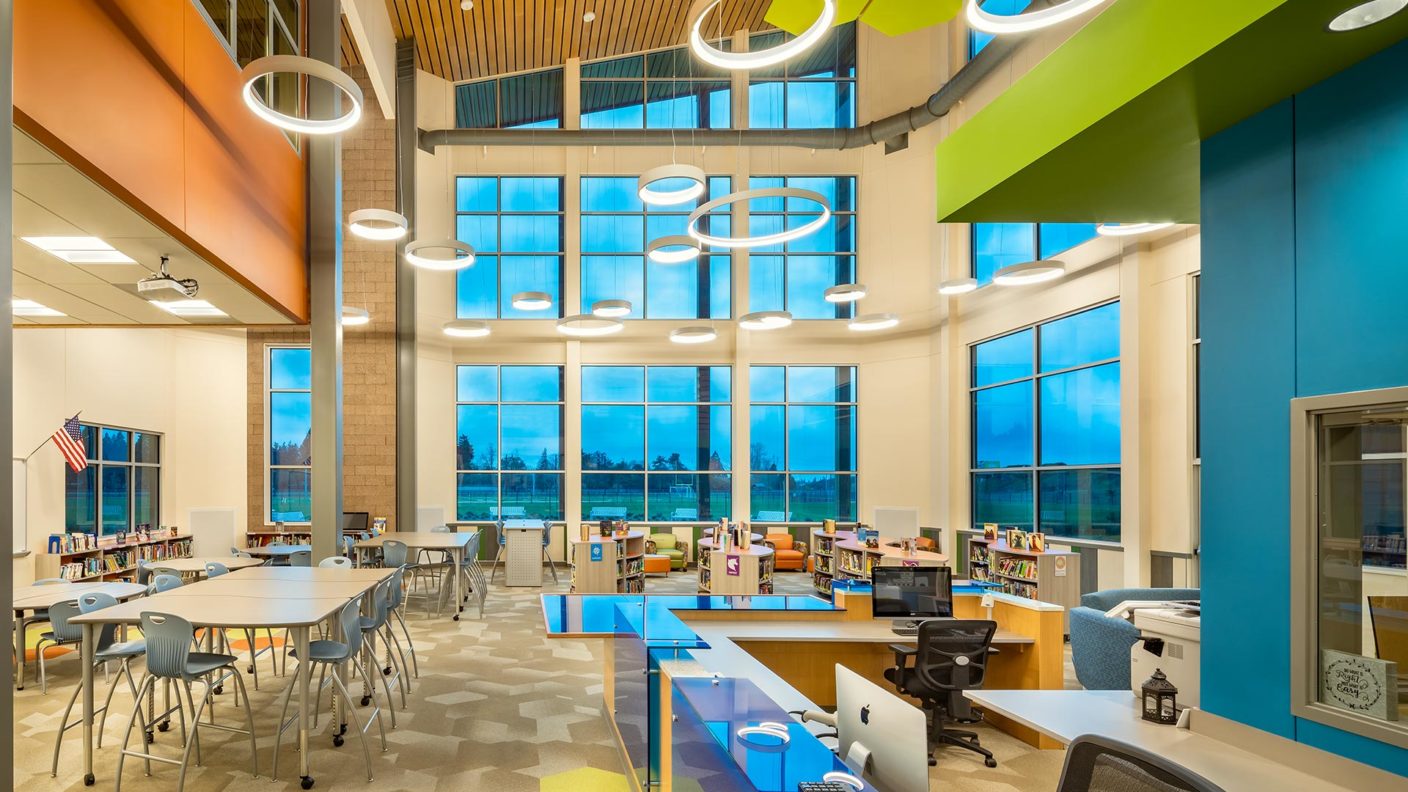 123,000 square feet
Displacement ventilation for classroom wings
LEED Silver equivalent
Springfield Public Schools Hamlin Middle School
Close to Home
The new Hamlin Middle School in Springfield, Oregon, was designed to accommodate 750 students and include classrooms and labs, two gymnasiums, a media center, choir and band rooms, multipurpose common areas, a kitchen, locker rooms, a counseling area, and administrative offices. We joined the project for mechanical and electrical engineering design and commissioning of the two-story facility, while another firm handled low voltage design.
Our team had worked with Springfield Public Schools on several facilities, and we were motivated by what Hamlin Middle School would become — a community space for various district training and events. This would become the largest investment Springfield has ever made in its schools. The facility is frequently used for district meetings and public sessions when the school building is available.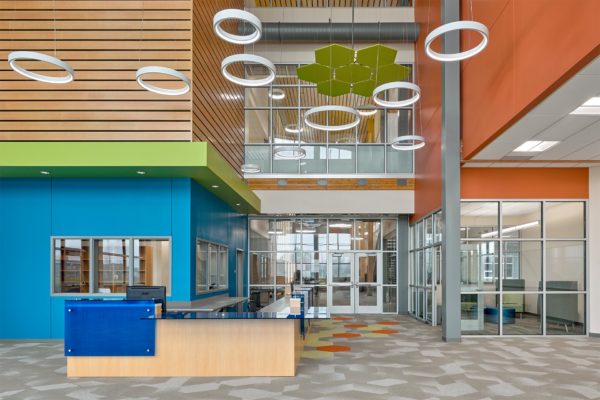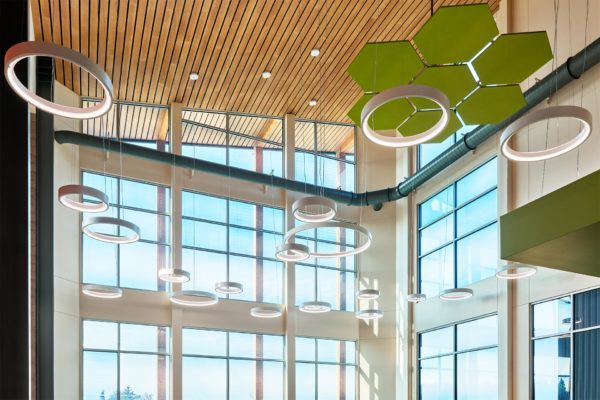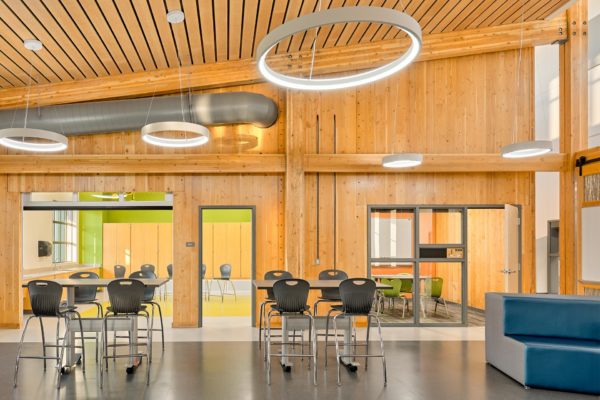 Tailor-Fit Systems
One of the challenges of this project was incorporating the necessary systems into a particularly limited ceiling space, specifically for the STEAM program, which was planned for a lab activity space. We used BIM modeling to coordinate the work of multiple systems and ensure fit and constructability within the available space. Building program ceiling heights were maximized so tall spaces could function while systems were deployed.
Our team also recommended displacement ventilation for the school's classrooms. Officials toured multiple facilities in other districts and performed their own research before proceeding with our recommendation. Hamlin Middle School is now the first building in the district with this system type. Ductwork routing through floor-mounted cabinetry to displacement outlets integrates HVAC routing with space furnishings, so both functions are met with minimal space requirements.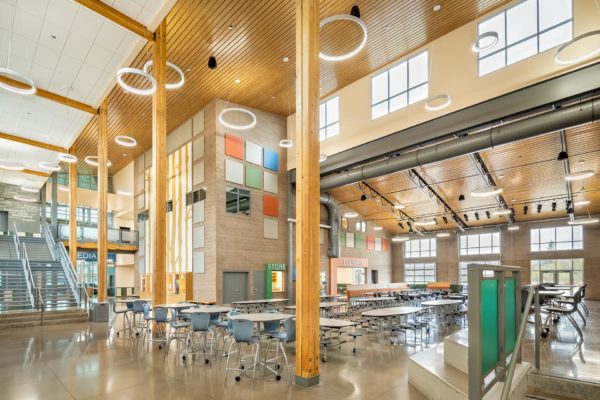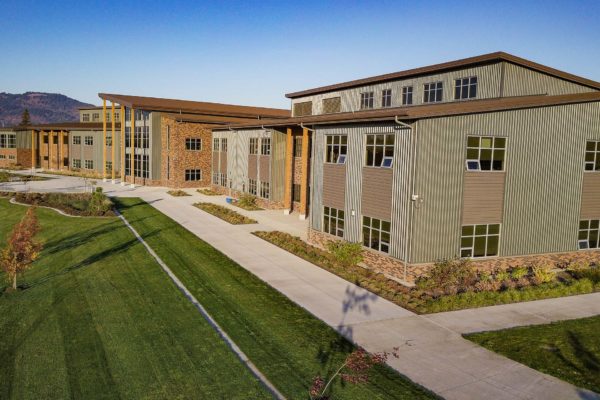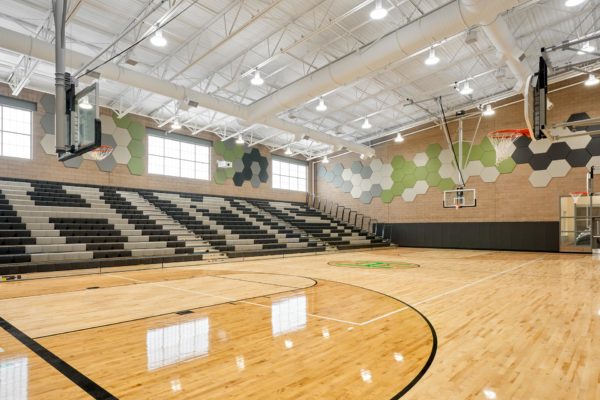 Community Visibility
We included a number of mechanical and electrical elements in the facility's aesthetic, including radiant manifolds within glass door cabinets, windows revealing the elegant boiler room, and tall window walls with radiant floors to maintain heating and cooling systems while offsetting solar gains. We also incorporated heat recovery for classroom ventilation and natural ventilation in gymnasiums.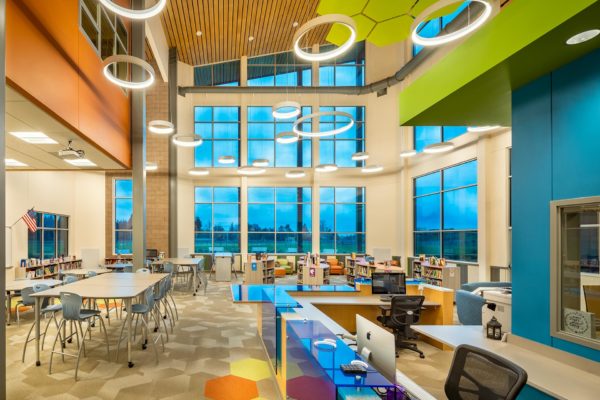 As the largest local bond project in 2015 — using more than half of the bond funds — this school's community significance was a major driving force for our team. We embraced our role on the project team and were inspired by the collaborative outcomes.